TESTIMONIALS:
Trio
"Easy to talk to, very knowledgable, felt so much better after the trio!"
- Julie C. | 01.17.2017

Trio
"Wendi is amazing!!!! I didn't know what to expect and I have to say I want ...no NEED to do this again!!"
- Maureen P. | 01.12.2017

Once A Week Footzone
"Wendi is simply amazing and seeing her on a regular basis (weekly) keeps me emotionally, mentally, physically and spiritually at my very best. I first cam to see Wendi because of health issues with my feet. I was looking at having surgery and steroid injections due to neuromas. Within weeks of starting weekly sessions, I was able to wear normal shoes and resume my active life without pain. She is a true healer."
- Yvonne S. | 01.6.2017

Trio
"Highly recommend a session with Wendy. Her TRIO package, and actually any session, must be experienced to truly understand its value as everyone will benefit differently. She is masterful and loving and you soul, mind, and body will be blessed."
- Mary T. | 12.3.2016

First Appointment
"Everyone should include a visit to Wendi as part of their journey to fullest potential of well-being!"
- Erin P. | 11.2.2016

Back Zone
"Wendi is a deeply gifted, wholistic healer. "Foot zonologist" does not begin to describe her remarkable abilities. I am so grateful to have found her. "
- Rebecca D. | 10.23.2016

Once A Month Footzone
"Foot zoning is such an amazing art and Wendi is an amazing artist !! She changed and enhanced my health, helped me to ward off future problems and has given me powerful insights to ponder. Her recommendations are always 'spot on' and presented with such kindness. You have to try this ! It will change your health and your life."
- Leslie L. | 12.28.2013

Once A Month Footzone
"I love Wendi Parrish! Definitely book your next appointment here! My family to include myself, my husband and 90 year old parents have all benefited greatly from Wendi's treatments and knowledge. She took care of my elderly parents for one entire winter. During those months my mother who suffers from COPD & a weak heart had not one winter time episode of pneumonia/bronchitis. As a former medical assistant I know how important preventive health can be...and Wendi's expertise in Footzonology can serve as one of the essential preventive treatments to good health."
- Lynn L. | 10.7.2013

Once A Week Footzone
"I love Wendi Parrish! Definitely book your next appointment here!"
- Becky H. | 08.20.2013

Once A Month Footzone
"I don't know how this process works, but it does. After 2 appointments (1 month apart), I feel like a different person. Her treatment cut right to the heart of several issues I was having. I have followed her advice and continue to see the de-toxing and changes in my physical and emotional body. I highly recommend her to anyone who's serious about making changes that lead to health restoration."
- Pam S. | 07.26.2013

Once A Week Footzone
"I am a weekly client of Wendi's. I absolutely love the nutritional advice as well as her expertise on what is going on with my body. I haven't felt this good in awhile!!"
- Janine P. | 07.9.2013

First Appointment"I'm 61 years old and have recently experienced weight gain with an inability to lose it. My lab work done by my doctor showed prediabetes. I didn't say a word to Wendi But as she worked on my feet she substantiated everything. She gave me some wonderful nutritional counseling. With a bit of work I know that I can reverse this situation!"
- Kathy F. | 06.19.2013

First Appointment
"After my first appointment I had a complete picture of my physical health. I left with suggestions for making positive changes to improve my body's own natural ability to heal itself. I made another appointment I felt so good after the first."
- Judy S. | 06.18.2013

​Once A Month Footzone
"I love Wendi Parrish! Definitely book your next appointment here! Her wisdom and care has changed my life! She is really helping me get my life back on track! I feel great!!! Everyone should be "zoned" by Wendi!!!"
- Jenny L. | 03.26.2013

Once A Month
"I love Wendi Parrish! Definitely book your next appointment here! Wendi is able to able to read signals from your feet during the zoning process to assess areas of your body that are out of balance....areas that she explores can be physical, emotional, or mental. She will then guide you on making healthier choices to bring your body back into balance."
- Kelly C. | 03.15.2013

​First Appointment
"Wendi was very insightful, and instructive about what she found by feeling my feet. It was interesting how much she knew about my past and body. Now I am trying to follow her advice and make the changes I need to for a healthier future. "Thank You, Wendi""
- Cindi S. | 07.13.2016
Powered by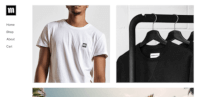 Create your own unique website with customizable templates.